Some users have been complaining that notifications for app alerts is not working on their iPhone 15 Pro, causing them to miss texts, emails, reminders and more. There seem to be two different issues:
iOS 17 brought some changes to notification alert styles and sounds, and users are confused and unhappy about it.
Notifications are not showing up or making any sounds for some or all of the apps on iPhone 15 Pro.
I had notifications problem on my iPhone 15 Pro, too. For certain apps, notifications were sometimes working and sometimes not working for no apparent reason. This was causing me to not see the app updates until I opened the app. In this article, I will explain how to fix notifications problem on iPhone 15 Pro.
Note: information in this article apply to iPhone 15, iPhone 15 Plus, iPhone 15 Pro and iPhone 15 Pro Max.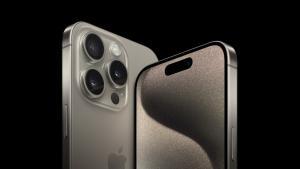 What changed in notifications on iPhone 15 Pro
With iPhone 15 Pro, Apple refreshed its assortment of ringtones and alert sounds. Users can now explore a variety of fresh tones for incoming alerts, text notifications, and more.
The default app notification sounds have undergone a transformation too. The iconic "Tri-tone" has been substituted with "Rebound." It seems that iOS does not provide an option to revert to the previous ones.
If you go to Settings > Sounds & Haptics, you can personalize your ringtone, text tone, and alert sounds for system applications such as Mail, Reminders and Calendar alerts. However, it's important to note that these choices do not extend to notifications from third-party apps in iOS 17.
Third-party applications will continue to use their own custom alerts if they have one. However, numerous popular apps, such as Twitter, TikTok, Instagram, Snapchat and Facebook, do not incorporate custom sounds and instead use the system's default. This means that the iPhone 15 Pro users are now stuck with the 'Rebound' sound, like it or not.
This may be bad news because we know that users are complaining that it is difficult to hear this new default notification alert. Those who favor the Tri-tone alert sound won't be able to use it because iPhone 15 Pro doesn't allow you to modify the default notification sound.
If your issue is related to this change, you do not have a lot of options. You can give Apple feedback, and Apple may change this if many people are complaining. Then, it is likely that future iOS updates will include the change. Thus, ensure to update to the next iOS 17 version when it becomes available.
What if iPhone 15 Pro doesn't get notifications?
If you don't receive any notifications on your iPhone 15 Pro, try the troubleshooting steps below:
Make sure that Notifications are enabled for the apps you are having issues with. To check this, go to Settings >Notifications and tap on the app.
Make sure that notifications are not silenced by a Focus mode like Do Not Disturb. To check this, go to Settings > Focus. You will see an ON notice if one of the Focus Modes is enabled.
Go to Settings >Notifications and then select the app that does not have notifications. Ensure that at least one alert type (Lock Screen, Notification Center and Banners) is selected.
Restart your iPhone by going to Settings > General > Shut Down.
Reset all settings by going to Settings >General > Transfer or Reset iPhone >Reset > Reset All Settings. This will restore all of your settings to the factory defaults, but your content will stay intact.
Notifications not working on iPhone 15 Pro? Problem fixed!
Chances are that at least one of the fixes mentioned above will resolve your iPhone 15 Pro notification issues. It's more than likely an accidental setting blocking the notifications than a full-blown problem.
If you still don't get notifications after executing these fixes, you might have to contact Apple Support for further help.