You can connect your iPhone 15 to Bluetooth accessory (AirPods, speaker, car stereo, keyboard, printer, Apple Watch, etc) . But what do you do if your iPhone 15 is not discovering Bluetooth devices? In this article, I'll explain how to fix the problem when your iPhone 15 can't find Bluetooth devices.
Note: information in this article apply to iPhone 15, iPhone 15 Plus, iPhone 15 Pro and iPhone 15 Pro Max.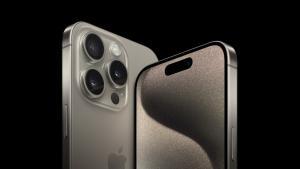 1. Make sure Bluetooth is turned on
I know this may seem obvious, but is your Bluetooth even switched on? I know it may be a bit offensive to suggest such a thing, but we all have our dozy moments. So don't shoot the messenger just yet. Switching on Bluetooth will then instantly make your other devices discoverable.
First, make sure that Bluetooth is enabled on your iPhone 15 (Settings > Bluetooth). Once it is, it will start scanning for other Bluetooth devices nearby, including speakers, AirPods, headphones, Apple Watch, and other Bluetooth devices.
Next, make sure that your Bluetooth accessory is turned on. and in pairing mode. You may need to review your Bluetooth accessory documentation for help if needed. Ensure that Airplane Mode is not enabled.
2. Ensure the bluetooth accessory is connected to power, or charged
You may think that iPhone 15 is not finding Bluetooth devices because your Bluetooth device stopped working. To fix this, make sure that your Bluetooth accessory is on and connected to power (or charged). If it uses batteries, make sure its batteries are good.
3. Disable and enable Bluetooth on your iPhone 15
This can fix many bluetooth problems on iPhone 15. Disable Bluetooth and wait several seconds and then turn it on. Here's how
Open the Control Center on your iPhone by swiping down from top right corner of the screen.
Tap the Bluetooth button to turn it off.
Press the icon again to turn Bluetooth on.
4. Make sure your bluetooth accessory is within range
Your iPhone 15 and your accessory should be within at least 30 feet of each other so that they can communicate well. So, ensure that your iPhone is in range of the Bluetooth accessory with which you are trying to pair with your iPhone 15. If not, try bringing the devices closer together.
5. Check for interference
Some household devices that operate on the 2.4GHz band can interfere with Bluetooth, such as cordless telephones, baby monitors, microwaves. Try moving away from other electronic devices to see if this changes anything.
Metal objects can also cause problems for your Bluetooth connection, so make sure there are no metal objects between your devices. And lastly, remove any case from your iPhone to see if this changes anything.
6. Make sure your Bluetooth device isn't connected to another device
The reason why your iPhone 15 is not finding Bluetooth devices may be because the accessory is already paired with another device. For example, if you're listening with Bluetooth headphones to something on your tablet and decide to listen to something on your iPhone, you have to unpair the headphones from your tablet first. Until you do, your iPhone won't detect the headphones. Not the most seamless of experiences.
So if your iPhone 15 is not detecting the Bluetooth device, check your other gadgets to see if one of them is paired with it instead. If so, unpair it, and you should be good to go (hopefully.) You can unpair the devices by tapping the Forget this Device setting.
7. Ensure that your iPhone and accessory are up to date
If your iPhone 15 is still not discovering Bluetooth devices, updates may include bug fixes addressing this issue as well. Updating your iPhone 15 to the latest version of software may fix your Bluetooth problem. You can check for updates by going to Settings > General > Software Update. And then follow the instructions if there is an update available. Furthermore, if your accessory has upgradeable software, update your accessory too.
8. Restart your iPhone and your accessory
Simply restarting your iPhone 15 may fix your problem. Here's how:
Go to Settings.
Tap General.
Tap Shut Down.
To restart your bluetooth accessory:
Power off the accessory.
Power the accessory back on.
9. Reset Network Settings
If you are still experiencing problems, reset your network settings. Please note that if you reset your network settings, all of your network-related settings will be erased such as your Wi-Fi passwords, etc. Here's how:
Go to Settings.
Tap General.
Tap Transfer or Reset iPhone.
Tap Reset.
Tap Reset Network Settings and then follow the onscreen instructions.
10. Reset your Bluetooth accessory
If your accessory is resettable, try resetting it. For example, you can reset AirPods if you are having this problem with your AirPods. For this, again contact your accessory manufacturer or review its documentation.
11. Check for any hardware defects
If you've come this far without success, then it is very possible that one of your devices has a hardware defect. You will need to contact Apple for support options. You may want to reserve a Genius Bar appointment. You may also want to contact your accessory manufacturer if it is not Apple. This should finally clear up any Bluetooth connection problems, but we want to hope it doesn't get this far.
See also: iPhone 15 Bluetooth not discoverable? Here's how to fix it