Several users have stated that they are unable to connect their iPhone 15 to car bluetooth audio systems.
Reported problems:
iPhone 15 is not finding car Bluetooth
iPhone 15 is not connecting to car bluetooth
Bluetooth is not working as expected
If you are having this issue, you may see one or more of the following error messages:
Network error
iPhone stopped
Can't connect
Please try the troubleshooting steps below if you are unable to connect or pair your iPhone 15 to car bluetooth audio system.
Note: information in this article apply to iPhone 15, iPhone 15 Plus, iPhone 15 Pro and iPhone 15 Pro Max.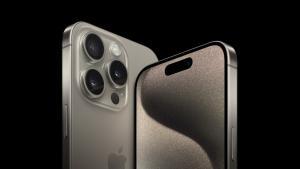 1. Make sure Bluetooth is enabled on your iPhone
The first troubleshooting step when experiencing bluetooth problems on iPhone 15 is to ensure your device is transmitting its Bluetooth signal properly.
Launch the Settings app.
Go into Bluetooth.
Make sure the toggle next to Bluetooth is green. If not, tap on it so it turns green.
Pro tip: You can also turn on Bluetooth by swiping down from the top right corner of your iPhone and tapping the Bluetooth icon so it turns blue.
2. Turn Bluetooth off and then on again
As usual with tech devices, sometimes just turning it off and on again can fix the problem.
Launch the Settings app.
Go into Bluetooth.
Turn off the button next to Bluetooth.
Wait about 5 seconds, then tap the button again to turn Bluetooth back on.
Pro tip: You can also toggle Bluetooth off and on from the control Center. To do this, swipe down from the top right of your screen. Then, look for the Bluetooth icon and tap it to turn Bluetooth off. Wait a minute and then tap the icon again to turn Bluetooth back on.
3. Restart your iPhone
If turning bluetooth off and on again doesn't work, turn your iPhone 15 off and on. Here's how:
Open Settings.
Go into General.
Select Shut Down.
Move the power slider from left to right. Your iPhone will shut down.
Press the Side button to turn your iPhone back on.
Now try connecting to your stereo again.
4. Restart your car's audio system
If you still can't connect, restart your car's audio system. This is different for different cars and models. For example, you may need to press and hold down the audio system power knob for at least 10 seconds. Again this may be different for your car. Simply check your car's manual.
5. Update your iPhone
Some functions, including Bluetooth, won't work properly on your iPhone 15 unless youriOS is up to date.
Make sure that your iPhone is connected to the Internet.
Open Settings.
Select General.
Choose Software Update. And if there is an update, update your iOS device.
6. Update the car audio firmware
Please check the manufacturer's website to see if a firmware update is available and if there is, find out how you can update.
7. Try pairing another device to your car bluetooth
Try using another device (like your iPad). If you can connect this new device successfully, this means that the problem is with your iPhone 15, so keep reading. If you cannot pair this device also, that means the problem is with your car's stereo.
8. Clear devices from your iPhone's memory
If you paired your iPhone 15 and car before, remove your car's old Bluetooth connection from your phone and then rediscover it.
Open the Settings app.
Tap Bluetooth.
Tap on the i button next to the name of your car stereo.
Tap Forget This Device.
Repeat steps 1-4 to remove other previously paired bluetooth devices.
Now try to re-connect. See this article if your iPhone 15 Bluetooth is not discoverable.
9. Clear phones from your car's memory
A few users claimed that, when trying to pair an iPhone 15 to their car's audio system, the system would instead continue to attempt to connect with a previously paired, now absent, devices. To fix this, wipe the the car system's memory clean, having it "forget" all previously paired devices. After doing so, pairing with your iPhone 15 should succeed.
10. Reset network settings
This is the last port of call before contacting Apple or maker of your car stereo. Please note that if you reset your network settings, all of your network-related settings will be erased such as your Wi-Fi passwords, etc. Here's how:
Open Settings.
Go into General.
Scroll down and tap Transfer or Reset iPhone.
Select Reset.
Tap Reset Network Settings and then follow the onscreen instructions.
Now try to pair your iPhone 15 to your car stereo.
11. Check your device for hardware problem
If you still can't connect, there's a high chance one of your devices has a hardware defect. Contact Apple Support for further help. You may also want to contact the maker of your car stereo.
Also make sure that you read the manual that came with your car for more information on how to pair with a Bluetooth device. Most cars require a phone setup on the car display.