From which lens to use, to making the most of ProRAW, these iPhone 15 Pro and iPhone 15 Pro Max Camera tips and tricks will help you capture amazing photos.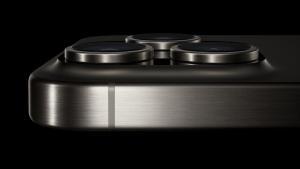 They say the best camera is the one you have with you. The iPhone 15 Pro and iPhone 15 Pro Max camera systems pack the equivalent of seven pro lenses — all enabled by A17 Pro.
But simply having a great camera isn't the only thing you need to take award-worthy images. Mastering the iPhone 15 Pro and iPhone 15 Pro Max Camera tips, tricks and settings will make the difference between coming home with some fun snaps and coming back with beautiful photos you can't wait to print and frame for your wall.
Here, then, are my top iPhone 15 Pro and iPhone 15 Pro Max Camera tips, tricks, and settings for better images.
If we start with the controls of the Camera app, sometimes tapping the screen isn't ideal. A simple tap can cause the phone to move, inadvertently blurring your photo in the process.
Apple has a solution to this by allowing the volume buttons to double as easily-reachable shutter buttons.
Pressing either the volume up or volume down button will, by default, capture a photo. Holding either button will start recording a video. Once you release the button, the video capture will stop.
If you venture into Settings, you can change this behavior. By heading to Settings > Camera, , you can toggle on an option to use the volume up button to capture burst photos instead.
In that situation, holding the volume down button will start recording a video but holding the volume up button will instead start capturing burst photos. Releasing the button will stop capturing those photos.
The iPhone 15 Pro and iPhone 15 Pro Max models both feature a new action button that lets you quickly perform various actions.
Perhaps one of the most useful functions you can map to the Action button is launching the Camera app. Open the Settings app and select Action Buttonthen choose Camera. By default, it's set to open the rear-facing camera but you can change this if you tap the drop-down menu.
Choose Selfie if you would prefer the front-facing camera to open, select Video to take moving footage or, if you would prefer to take images that sharply focus on the subject and blur the background, tap Portrait or tap Portrait Selfie depending on whether you want to to use the rear or front-facing camera.
iPhone 15 Pro camera tips and tricks – On screen controls
In the camera app, there are lots of controls on display, some of which aren't readily apparent. One of them hides within the shutter button itself.
Everyone knows that you can take a photo by tapping the shutter button, but some may not know about QuickTake. With QuickTake, you can start capturing burst photos or a video without swapping shooting modes.
When you press and hold the shutter button. The camera will automatically swap to video mode and start a recording. When you release the shutter button, the video recording will stop.
While you are recording a QuickTake video, you can swipe the shutter button to the right and it will lock into video mode so you don't have to keep holding the button down.
Apple even adds this wonderful animation where the red square that denotes the video recording will morph into a red circle as you drag. That circle, by the way, can be tapped to take a photo while recording a video.
Similarly, holding the shutter button and quickly dragging to the left will start shooting burst photos. Once you release the shutter, the burst photos will stop.
iPhone 15 Pro camera tips and tricks – Capture a full 48MP photo
Shooting with the full 48MP resolution main camera on the iPhone 15 Pro and iPhone 15 Pro Max isn't something you'll want to do all the time with a single image ranging from 75 to 100MB in size.
But when you want to capture the most amount of detail possible – allowing for impressive crops and edits – using the full power of the main iPhone 15 Pro or 15 Pro Max camera is key. Here's how:
Open the Settings app on your iPhone 14 Pro or Pro Max
Swipe down and tap Camera
Now choose Formats at the top.
Turn on the toggle next to ProRAW & Resolution Control.
Make sure the Pro Defaultsetting that appears is set to ‌ProRAW Max.
Now open the Camera app, and you'll see a new RAW Max button with a line through it at the top of the screen. Tap it to capture 48MP resolution photos in ProRAW format on demand, or long-press on the button to switch between the different RAW options, including HEIF Max and RAW 12, the latter of which will capture 12MP RAW photos.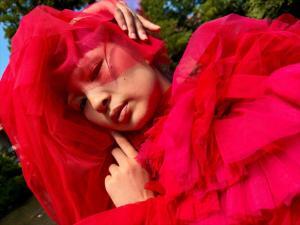 iPhone 15 Pro camera tips and tricks – Turn regular photos into Portrait mode
Portrait mode adds that lovely, soft bokeh effect to the background of your image and calls attention to your subject — ideal when your toddler or cat is doing something adorable. But taking the extra second to switch from the standard camera app to Portrait mode sometimes means missing the moment entirely.
On iPhone 15 Pro and iPhone 15 Pro Max, if you take a photo of a person, cat, or dog, the camera detects them in the frame and captures rich depth information automatically — allowing you to turn it into a stunning portrait right away or later on in the Photos app.
You'll know it's working when you see an f-stop icon appear in the bottom-left corner of the frame as you're taking a photo. You can tap the icon to see the portrait effect as you take the photo, but it's not necessary. Just take the photo as you normally would, and you'll be able to convert it later.
Provided that the depth information was saved, here's all you need to do:
Open your photo in the Photos app.
Tap the Portrait option in the top left of the photo. You'll see that **Portrait Off **is selected.
Tap Portrait. The depth of field effect will be applied to your image.
If you're not happy with the effect, tap the Portrait button again and select **Portrait Off **to disable it.
iPhone 15 Pro camera tips and tricks – Adjust the Focal Length
To take advantage of the enhanced camera system on the ‌iPhone 15 Pro‌ and ‌iPhone 15 Pro‌ Max, Apple added three popular focal length options for the main camera's optical zoom. With a couple of taps on 1x, you can now toggle between the standard 24mm of the main camera: 28mm (1.2x) and 35mm (1.5x). While Apple says, "It's like having seven pro lenses in your pocket," these aren't optical zoom but digital crops. However, because these are outputted in 24MP, you retain most of the details that you get in 24mm (1x) shots.
You might be wondering about what's the use case for these new focal lengths. These can be used for when a photographer needs a narrower focal length to change how they frame their photos. Moreover, with the new iPhone 15 Auto Portrait feature, the new settings give you more flexibility with portrait shots.
You can manually switch between photo lengths by changing the optical zoom setting in the Camera app. Tapping the circled 1x icon at the bottom of the viewfinder switches the camera between 28mm focal length (1.2x optical zoom) and 35mm focal length (1.5x optical zoom), and back to 1x optical zoom.
If you prefer one over the other, you can choose your favorite focal length out of the three on the primary camera as default. Here's how:
Open the Settings app.
Scroll down and tap Camera.
Tap Main Camera.
Under "Default Lens," select from Default to 24mm – 1x, Default to 28mm – 1.2, and Default to 35mm – 1.5x.

iPhone 15 Pro Max camera tips and tricks – 5x Optical Zoom
Apple's iPhone 15 Pro Max features a tetraprism lens system capable of up to 5x optical zoom, an improvement over the 3x zoom that's available in the ‌iPhone 15 Pro‌ and the prior-generation iPhone models.
The 5x optical zoom is equivalent to a 120mm telephoto lens, which is a great focal length for portraits and a lens that can be used in ways that just didn't work with 3x zoom. The 5x lens is much more of a go-to option for just everyday shots, especially when people and pets are involved. It has excellent background blur that pairs well with the portrait feature
To use 5x optical zoom in the stock Camera app, simply tap the 5x button at the bottom of the viewfinder. When 5x optical zoom is enabled, you can also enable up to 25x digital zoom by pinching in the viewfinder, although bear in mind that image quality degrades the more you zoom in digitally.

iPhone 15 Pro camera tips and tricks – Keep your shots straight with the leveling tool
A level does exactly what it says on the box: It gives you a visual guide to the angle of your camera, to help you figure out when the camera is perfectly level. This is extremely useful for the look and feel of your shots. If a photo has a wonky horizon, your picture is going to look amateur.
Thanks to iOS 17, the iPhone 15 Pro and iPhone 15 Pro Max camera now have a built-in level to help you capture a straight image.
When you are holding the iPhone horizontally or vertically, you get a white line in the middle of the viewfinder that rotates as you level your iPhone. It turns yellow when the device is straight. It also works with videos. This helps with the composition of your shot. The purpose is to help you take a level, straight image. For instance, when shooting architecture, you can use it to frame and match the building lines with it, so the resulting image is on-axis.
The camera level is easy to turn on, but hidden away in Settings. Here's how you turn it on.
Open the Settings app and tap Camera.
Scroll down and toggle on Level.
Now open the Camera app. You'll notice that a level appears in the center of the image preview.
Tilt your iPhone accordingly to line up the level. Once you've lined it up and got a straight shot, the level will turn into a single golden line, then disappear (it'll reappear if you tilt the phone).
See also: How to spot a fake iPhone 15 Pro and iPhone 15 Pro Max
Your favorite iPhone 15 Pro and iPhone 15 Pro max camera tips and tricks?
That covers nearly all the best iPhone 15 Pro and iPhone 15 Pro max camera tips, tricks, and settings. Once you master these iPhone 15 Pro and iPhone 15 Pro Max camera tricks, you will be surprised by how much a little customization can elevate the quality of your pictures.
what are your favorite iPhone 15 Pro or iPhone 15 Pro max camera tips and tricks? Drop a comment and let us know.