If internet via 3G, 4G, LTE, or 5G is not working on your iPhone 15 Pro, this article explains how to fix the problem.
QUICK ANSWER
To fix iPhone 15 Pro cellular data problems, first try turning on Airplane mode, waiting a few seconds, and then cycling it off. When that doesn't work, however, you need to take more drastic steps, like removing your SIM card or resetting your network settings.
If your iPhone 15 Pro cellular data is not working, you won't be able to connect to the Internet unless there is Wi-Fi. If you are having this issue, you may get "Network Error", "Could Not Activate Cellular Data Network," "searching," or "no service" types of error messages as you use your iPhone 15 Pro in a way that requires a cellular connection. The steps below explains how you can fix this problem.
Note: information in this article apply to iPhone 15, iPhone 15 Plus, iPhone 15 Pro and iPhone 15 Pro Max.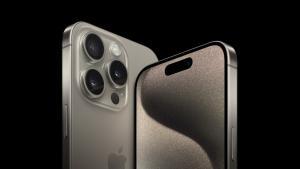 How to fix the iPhone 15 Pro cellular data issues
Try these troubleshooting steps until your issue is resolved:
Make sure cellular data is switched on
This is a no-brainer. You can't use Cellular Data on your iPhone 15 Pro if it's not enabled in the first place. So, if you can't see see 4G, LTE, or 5G next to the cellular bar at the top, simply open the iPhone Control Center and look for the Mobile Data icon, which is an antenna to the right of Airplane mode. If it's off, tap it to turn it on. If it's already turned on, tap it to disable, wait a moment, and tap it again to turn it back on. Now check if your iPhone 15 Pro data problem is fixed.
Check if you have cellular data allowance
You must have a working cellular data plan for you to connect to the internet. So, open your carrier's official app or call customer support to know your data balance. Recharge or pay the bill if needed to restore service.
Enable and disable Airplane mode
Turning your phone's connection off and then back on is the quickest and easiest way to try and fix your iPhone 15 Pro cellular data problems. If you're moving around from one location to another, toggling Airplane mode restarts the cellular network modem, which forces it to find the best signal in the area.
swipe down from the top-right corner to bring up the Control Center. Then tap the Airplane mode icon, which will turn orange when it's enabled. Again, wait up to 30 seconds before turning it off.
Turn off your Wi-Fi
Sometimes your iPhone can get caught between a Wi-Fi network and cellular, and stick with Wi-Fi even when that's the wrong choice. If you are outside your home, for example, you might be just outside the practical range of your Wi-Fi network, and your iPhone should switch over to cellular data. But because the phone can still connect to your Wi-Fi network — barely — it stays connected, even though it can't exchange any data. Solution? swipe down from the top-right corner to bring up the Control Center. Then tap the Wi-Fi icon to turn it off. Now your iPhone 15 Pro will be forced to switch over to cellular data and use that instead.
Ensure your iPhone has cellular coverage
Open the Control Center and see how many bars are there for your cellular network. If it's one or zero, cellular data may work poorly or not work at all.
In this situation, try moving to an area of your house or even room (like near the door or window) with better coverage. You may not get cellular coverage if you're traveling in a remote area.
Turn off Wi-Fi calling
Some affected users have said that disabling Wi-Fi calling fixed the cellular data problem on their iPhones:
Open Settings.
Tap Phone.
Tap Wi-Fi Calling.
Turn off the Wi-Fi Calling on This iPhone option. Test to see if the cellular data issue continues. If it does, you may want to turn this back on.
Restart your iPhone
On a few rare occasions, you may not be able to use cellular data services on your iPhone 15 Pro because of minor glitches. Turning off your iPhone and turning it back on should help restore data services.
Hold down the sleep/wake button and either one of the volume buttons and then swipe right on the power slider to turn off the device. Wait until it fully turns off, then press down on the sleep/wake button to turn it back on.
Update to the latest carrier settings
Mobile carriers frequently push carrier settings updates to help improve connectivity for calls, data and messages on their network. Updating carrier settings may fix your iPhone 15 Pro cellular data problems.
Carrier updates should just appear, and you can update from the pop-up message that appears. To check for a carrier settings update manually, head over to Settings > General > About on your phone. If an update is available, you'll be prompted to install it.
Are you using VPN?
If you are accessing the internet via a VPN server, it may block cellular data signals. So, if you are using VPN, turn it off. And test your issue. If the issue continues, see the next step.
Go to Settings > General > VPN & Device Management > VPN > tap the (i) button next to the VPN profiles you have and tap Delete VPN. Now test your problem again.
Set the correct date and time
Cellular data may not work on your iPhone 15 Pro if the date and time settings are incorrect. Correcting date and time on an iPhone is a fairly straightforward process. Here's how:
Open your iPhone's Settings.
Scroll down and tap General.
In the General menu, tap Date & Time.
If Set Automatically is turned off, tap the toggle to turn it on. It will cause your phone to automatically update the date and time using a cellular or Wi-Fi connection to determine your location's current date and time.
If Set Automatically is turned on, toggle it off and on again. It should cause your iPhone to reset the date and time to match your location.
Take out the SIM card and reinsert it
Another troubleshooting step that might fix your iPhone 15 Pro cellular data problems is to remove your SIM card and then place it back in your phone with the phone turned on. If the SIM card is dirty, clean it. If it has any physical defects, you may need to replace it.
You'll need a SIM card tool — included in your iPhone's box — or an unfolded paper clip or sewing needle to get the SIM tray out of your phone.
Remove the SIM card, check to see if it's damaged and positioned in the SIM tray correctly, then put it back in your iPhone.
If you are using eSIM on your iPhone 15 Pro, there's nothing for you to remove. The best you can do is restart your phone.
Reset network settings
Sometimes all you need is a clean slate to fix iPhone 15 Pro cellular data problem. Refreshing your phone's network settings is one way to do that. But be forewarned, resetting your network settings will also reset any saved Wi-Fi passwords, Bluetooth, VPN connections and custom APN settings for those on carriers that require additional setup.
Head over to Settings > General > Transfer or Reset iPhone > Reset > Reset Network settings. The next page will warn you that resetting your network settings will reset your settings for Wi-Fi, mobile data and Bluetooth. Tap Reset Network Settings and your phone will restart.
Contact your phone carrier
Sometimes cellular data issues can be traced back to problems with your wireless carrier. A cell tower could be down, or the tower's fiber optic cable could have been cut, causing an outage.
For consistent problems connecting to or staying connected to a cellular or data network, it's possible your carrier's coverage doesn't extend well into your neighborhood. To help, some carriers will offer a network extender — a device that acts as a small wireless tower that relies on your internet connection, such as AT&T's MicroCell or T-Mobile's Personal CellSpot.
Other times, a newfound signal issue can be due to a defect with your phone or a SIM card that's gone bad. Contacting your carrier to begin troubleshooting after you've tried these fixes is the next best step to resolving your iPhone 15 Pro cellular data issues.
If all else fails, Contact Apple Support
If after going through all of our troubleshooting steps, including talking to your carrier to go over your options, cellular data is still not working on your iPhone 15 Pro — contact Apple support for further help.