CarPlay not working on iPhone 14 Plus? Check out these quick fixes.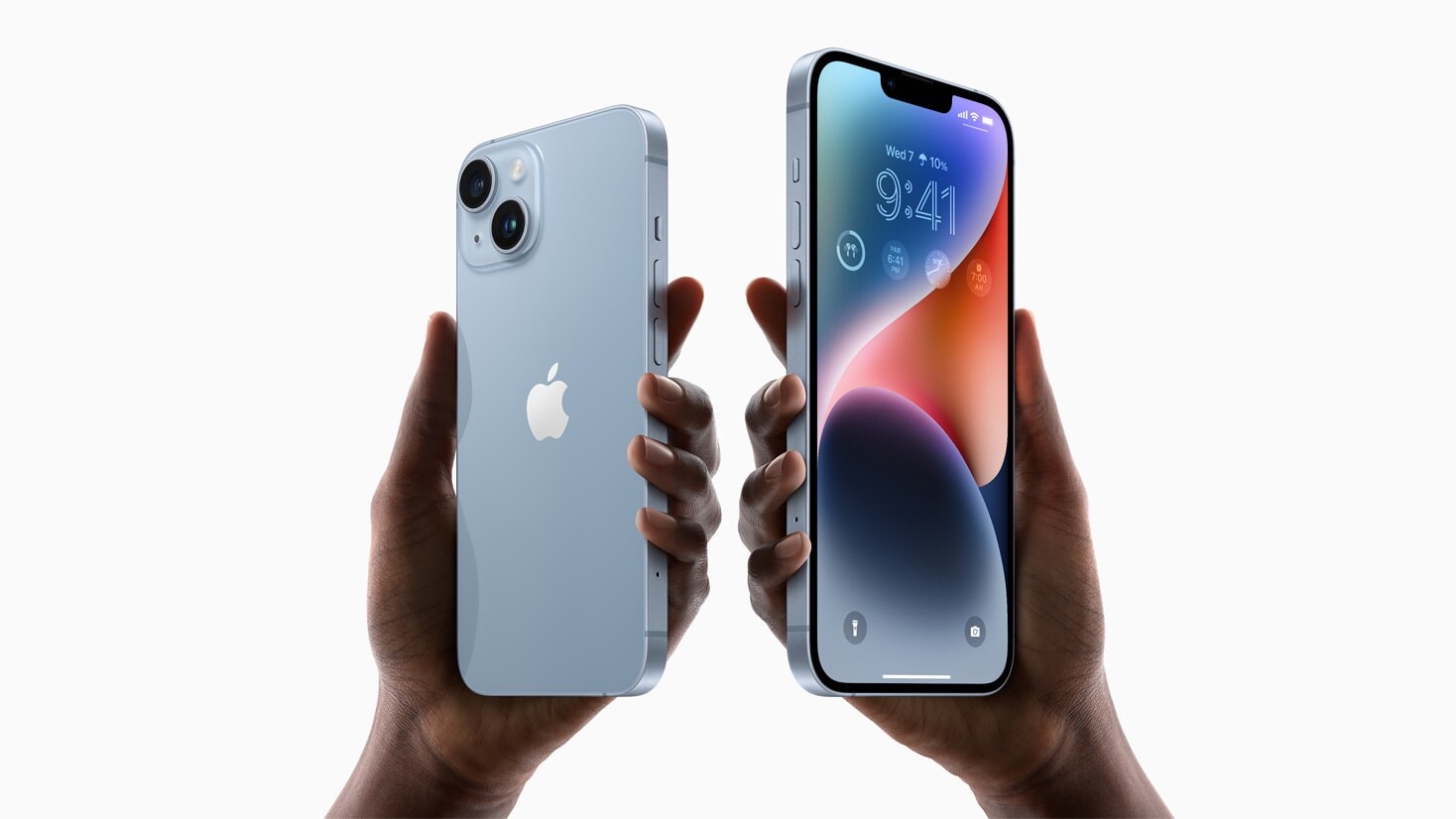 Are you having issues with Apple CarPlay? Sometimes you may not be able to connect your iPhone 14 Plus to CarPlay. Another common issue is that CarPlay suddenly stops working or keeps disconnecting after it is connected, and this may start after an iOS update. Sometimes, your iPhone 14 Plus may not be detected by CarPlay. Sometimes CarPlay may freeze and you may see a black screen. And lastly, you may have a CarPlay sound problem. Thankfully, there are a number of fixes you can try out if CarPlay is not working on your iPhone 14 Plus, none of which require any technical knowledge whatsoever. Each solution only takes a few minutes to complete, so you'll be able to go through this entire list in no time.
We've listed a few of the most common fixes below, which should hopefully solve your iPhone 14 Plus CarPlay not working issue. Let's get started.
CarPlay is Apple's standard that allows you to connect your iPhone to your car and display a simplified iOS-like interface on its infotainment system. This allows you to access certain apps for use in your vehicle. CarPlay makes good use of Siri, allowing you to issue commands and listen to media without taking your eyes off the road. CarPlay definitely comes in handy and offers the best connectivity from your iPhone 14 Plus to your car, but what if it stops working completely? The good news is you don't necessarily have to go out and buy a brand new iPhone or car. In most cases, you can fix iPhone 14 Plus CarPlay not working issue easily and quickly.
Why is iPhone 14 Plus CarPlay not working?
There are a number of reasons why your iPhone 14 Plus CarPlay is not working. The most common ones are the following:
Apple CarPlay isn't compatible with your vehicle and/or unavailable in your country.
There's something wrong with your car or your phone's Bluetooth connection.
The USB cable is damaged.
Your phone doesn't have the newest iOS.
The Apple CarPlay stereo does not detect your iPhone.
Your phone is having app integration issues.
Note: Information in this article apply to iPhone 14, iPhone 14 Plus, iPhone 14 Pro, and iPhone 14 Pro Max.
Ways to fix iPhone 14 Plus CarPlay not working issue
here is what to do if your iPhone 14 Plus CarPlay is not working properly.
Before proceeding with any of the methods in this guide, make sure that your phone and your car's infotainment system are both switched on. If they are and Apple CarPlay is still not working, try the following solutions:
1. Check Compatibility
Just because you have an iPhone 14 Plus and a car doesn't mean you automatically have Apple CarPlay. Thus, the first thing you need to do when Apple CarPlay is not working on your iPhone 14 Plus is to check if the service is available in your region and if it's compatible with your vehicle. Currently, Apple CarPlay is supported in these 36 countries:
Australia Germany Mexico Spain
Austria Hong Kong Netherlands Sweden
Belgium India New Zealand Switzerland
Brazil Ireland Norway Taiwan
Canada Israel Russia Thailand
Chile Italy Saudi Arabia Turkey
Denmark Japan Singapore United Kingdom
Finland Mainland China South Africa United Arab Emirates
France Malaysia South Korea United States
According to Apple, CarPlay is compatible with More than 600 car models. That said, not all motor vehicles are compatible with Apple CarPlay. It's up to your car manufacturer to include it or not. You can check Apple's official CarPlay support page to see which vehicles are supported.
Don't fret if you don't see your car on the list. If your vehicle doesn't have native support for CarPlay, you can get an aftermarket head unit like Alpine, Blaupunkt, Clarion, JVC, Kenwood, Pioneer or Sony and replace the existing one in your car. This way, you can use CarPlay in your current vehicle.
2. Restart everything
Restarting your iPhone, your car's infotainment system and your car could solve the issue if CarPlay stops working on iPhone 14 Plus.
To restart your iPhone: press and hold the Side and volume up (or down) buttons together until you see the power off slider. Drag the slider to turn it off. Then press and hold the power button until your device starts.
Next, restart your car's infotainment system. This is different for different cars and models. For example, you may need to press and hold down the audio system power knob for at least 10 seconds. Again this may be different for your car. Simply check your car's manual.
Finally, restart your car. This helps to fix whatever software glitch your infotainment system might be having.
Once you've restarted your iPhone, your car's infotainment system and your car, connect to Apple CarPlay again and see if it's now working.
3. Check Your iPhone's Connection to Your Apple CarPlay Stereo
A faulty connection is also another possible reason why Apple CarPlay is not working on your iPhone 14 Plus. There are two ways to connect your phone to your Apple CarPlay Stereo: by using a cable and via Bluetooth. For those using a wired connection (whether it's a lightning cable or a cable for your aftermarket system), make sure that it's Apple certified, especially if you see the "This Accessory Is Not Supported By This Device" message. In addition, check to see that the accessory isn't frayed or damaged. If it is, try a different one and see if this solves the problem.
Also, if the cable hasn't been plugged in properly, either into your iPhone or into your stereo's USB port, you may face an intermittent connection or no connection at all. Ensure you've plugged in both ends of the cable properly to use CarPlay. If loose, use a different USB port. Or better yet, try a new cable.
If your phone is connected to Apple CarPlay wirelessly, make sure that Airplane Mode is not enabled since this keeps your phone from receiving and sending wireless signals. Also, both Bluetooth and WiFi on your iPhone should be enabled. You can do so through your phone's Control Center. Simply swipe down from the upper right of your screen and tap on the WiFi and Bluetooth icons so that they're both blue.
While you're at it, you might also want to disconnect from Bluetooth devices that you don't use anymore. Here's how:
Head over to the Settings app on your iPhone.
Select Bluetooth.
Tap the 'i' icon next to the device you wish to remove.
Press the Forget This Device option.
Confirm the disconnection by tapping on Forget Device, which you'll see at the bottom of your screen.
Although the chances of old connections interfering with Apple CarPlay are fairly low, it's still a good idea to keep your Bluetooth connections clutter-free. That way, you can help your phone run more smoothly.
4. Enable Siri
You need to enable Siri to run Apple CarPlay. So, if you haven't set up Siri, that might be the reason why Apple CarPlay is not working on your iPhone 14 Plus. To enable Siri on your iPhone, do the following:
Open the Settings app.
Select Siri & Search.
Under "Ask Siri," make sure these features are toggled on:
Listen for "Hey Siri"
Press Side Button for Siri
Allow Siri When Locked
The first time you toggle on the Listen for "Hey Siri" feature, you'll need to set up Siri to help the voice assistant recognize your voice. To set up Siri, here's what you should do:
Tap Continue when you see the Set Up "Hey Siri" screen.
Say each command that appears on your screen into your phone.
Tap on Done to complete the setup.
5. Allow Apple CarPlay While Your Phone Is Locked
Apple CarPlay might also not work because it's disabled when your phone screen times out. To rectify this, simply allow Apple CarPlay even when your screen turns off and your phone is locked. Here is how you can do that:
Press the Settings app on your iPhone.
Head over to General.
Pick CarPlay from the listed options.
From the menu of available connections, look for your car, and then tap on it.
Find the option labeled Allow CarPlay While Locked, then activate it.
6. Re-enable Apple CarPlay
Other settings and connections to your phone can sometimes interfere with your device's connection to Apple CarPlay. When this happens, you can simply re-enable the service. Here's how you can do that:
Make sure your phone is linked to your vehicle (either through a cable or via Bluetooth).
Select the Settings app from your iPhone's dashboard.
Access the General menu.
Find and click CarPlay.
Look for your car's name on the list of available connections, then tap on it.
Depending on the car model, there might be more steps to re-enable Apple CarPlay. Consult your vehicle's manual for more instructions.
7. Ensure That Apple CarPlay Is Not Restricted
If Apple CarPlay can't detect your iPhone 14 Plus, it might be because the service is restricted on your device. To ensure that CarPlay is unrestricted, follow these steps:
Head over to your phone's Settings app.
Pick Screen Time from the clickable options.
Access the Content & Privacy Restrictions menu.
Hit the option labeled Allowed Apps.
Make sure that the toggle next to CarPlay is switched on.
8. Turn Off USB Restricted Mode
USB Restricted Mode protects your iPhone from potential hackers who use lightning ports to get your passcode. However, enabling this feature can interfere with Apple CarPlay if you're connected through a cable. To turn off USB Restricted Mode on your iPhone, proceed with these steps:
Head over to your mobile phone's Settings app.
Choose Face ID & passcode.
Provide your passcode if your device asks you to.
Go to Allow Access When Locked, then toggle the USB Accessories slider. Once the latter is green, USB Restricted Mode is already deactivated.
If you want to keep your phone safe from potential hackers, you can always switch on USB Restricted Mode again when you're not using Apple CarPlay.
9. Make sure that your iPhone is updated
Another quick possible fix in case Apple CarPlay stops working on iPhone 14 Plus is to ensure that your device is running the latest version of iOS. Go to Settings > General > Software Update. If an update is available, tap Download and Install and follow the onscreen instructions.
10. Reset Your iPhone's Settings
Changes in your phone's system settings are another possible reason behind Apple CarPlay not working on iPhone 14 Plus. In such cases, you can remedy the issue by reconfiguring your iPhone's settings. Take note, though, that doing so means that your Home Screen layout, keyboard dictionary, Apple Pay cards, privacy settings, location settings, and network settings will be removed or returned to their default settings. That said, the process doesn't delete any of your data or media files.
To reset your iPhone's settings, follow these steps:
Navigate to Settings.
Search for and press General.
Tap on Transfer or Reset iPhone.
Tap on Reset.
Tap on Reset All Settings.
Provide your passcode if your device requests it.
Confirm the action by pressing Reset All Settings.
Once your phone is done reconfiguring all of the settings, wait for it to restart automatically. When it does, you'll have to switch on WiFi, Bluetooth, and Siri to connect to Apple CarPlay again.
11. Disconnect and Set Up Apple CarPlay Again
Apple CarPlay not working on iPhone 14 Plus might also be caused by an error in how it was set up. If you have a hunch that this is the issue, you can unlink CarPlay then set it up again. Follow these steps:
Please go to Settings > General > CarPlay, tap your car then choose Forget This Car.
Set up CarPlay again
If your iPhone supports wireless CarPlay, go to Settings > General > CarPlay. Tap Available cars and select your car.
If you're using a wired connection, simply plug your iPhone into the USB port in your car and follow any on-screen prompts that appear.
12. Update the Firmware of Your Apple CarPlay Stereo
If you've tried the methods we listed above and Apple CarPlay is still not working on your iPhone 14 Plus, you might need to check if it's your car stereo's firmware that is at fault here. To ensure that Apple CarPlay is always up and running, you need to be using the most recent firmware from your vehicle's manufacturer.
For instructions on how to update your CarPlay stereo's firmware, consult your car's manual or manufacturer.
13. Ask for Help from Apple Support
The last resort if Apple CarPlay is still not working on iPhone 14 Plus is to contact Apple Support for help. With Apple Support, you can choose to get assistance through chat, a phone call, or by going to the nearest Apple Authorized Service provider. Be sure to relay the problem clearly so that the team can provide you with the proper assistance.
Easy fixes for CarPlay not working on iPhone 14 Plus
Without a doubt, CarPlay is one of the best things that Apple has come up with. It lets you use your apps while driving without risking your safety. However, it can be worrisome to find out that Apple CarPlay is suddenly not working on your iPhone 14 Plus. Luckily, just as we showed you in this guide, there are numerous ways you can fix the issue.
We hope this article helped you fix whatever glitch you might be experiencing with Apple CarPlay. If you've tried a working method that isn't in this guide, feel free to tell us about it in the comments section below!