Is Siri not working on your iPhone 14 Plus? Here are all the troubleshooting steps you need to fix it.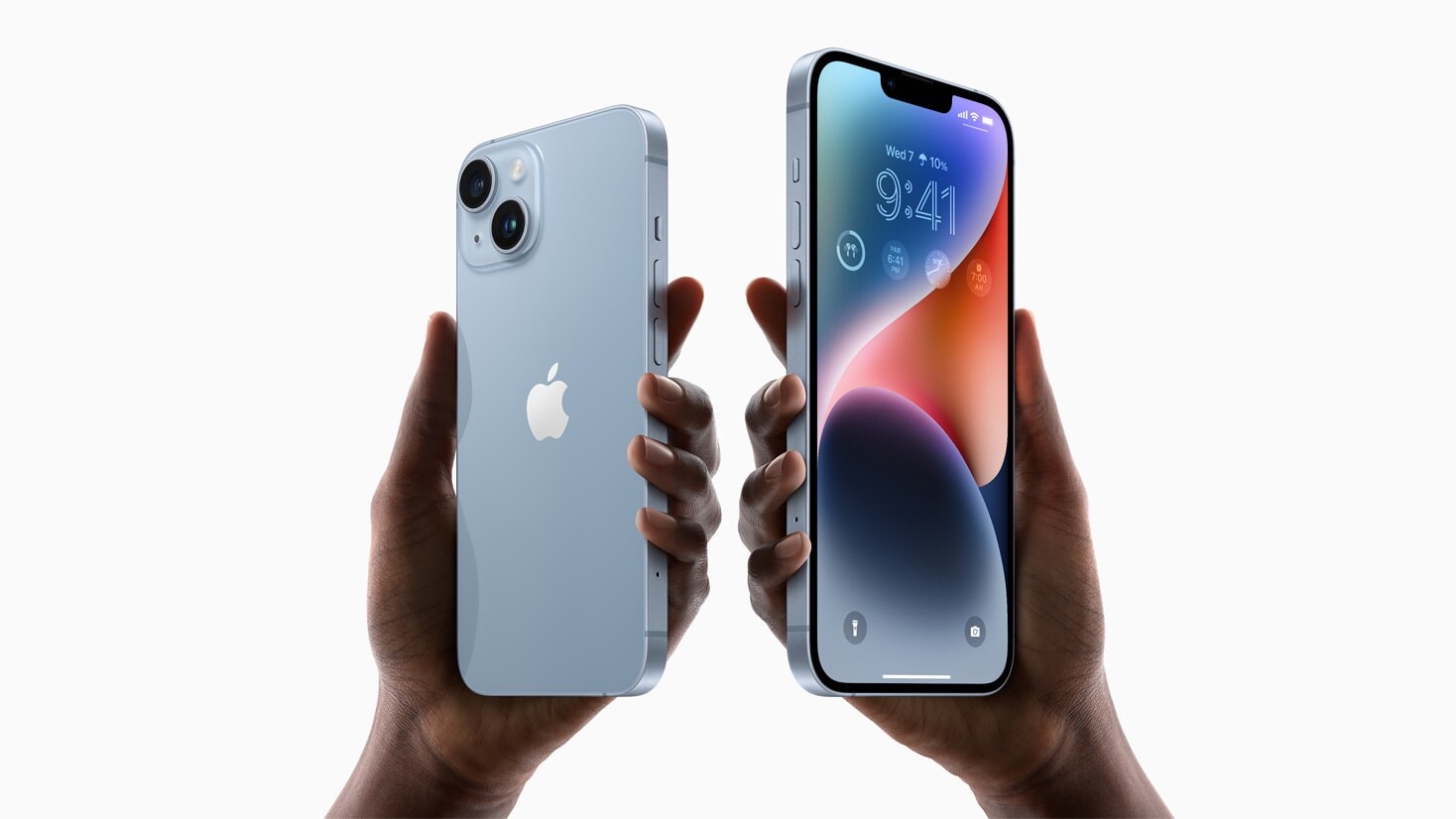 Siri is the Apple's virtual digital assistant that comes built-in to iOS. iPhone 14 Plus users have periodically reported having issues with Siri not responding to "Hey Siri" command, Siri not responding, and Siri not working. Whatever the reason, there are a few fixes you can try when Siri is not working on your iPhone 14 Plus.
Causes of Siri Not Working on iPhone 14 Plus
Reasons why Siri won't work on iPhone 14 Plus might include:
Siri is disabled in the iPhone's settings.
The microphone is faulty.
Phone is offline.
If Siri is not working on your iPhone 14 Plus, you can fixed the problem within a few minutes. Just follow the steps below to get everything back up and running. One of them should solve the problem.
Note: information in this article apply to iPhone 14, iPhone 14 Plus, iPhone 14 Pro and iPhone 14 Pro Max.
How to fix Siri not working on iPhone 14 Plus
Here's what to do when Siri is not working on your iPhone 14 Plus. If Siri does not work properly, if Siri does not respond, if "Hey Siri" is not working, here are solutions to some common problems.
1. Make sure Siri is turned on
As elementary it may sound, you will be surprised to know just how many people may have simply turned the Siri feature off and then wonder why it isn't working on their iPhone 14 Plus. In case you often hand over your iPhone to kids, they might, on some occasions, fiddle with the phone's settings and turn off Siri accidentally. Before you even start reading about major troubleshooting steps, make sure Siri is enabled on your iPhone 14 Plus.
Here's how you do so.
Launch the Settings app on your iPhone.
Tap Siri & Search.
Make sure that the following settings are toggled on:
Listen for "Hey Siri".
Press Side Button for Siri.
And also, if you want Siri to work when your device is locked, also turn on Allow Siri When Locked.
It is possible that you do not see the Siri options in Settings. There are two possible reasons for this:
Siri may not be available where you live. Siri is not available in all countries.
Siri may be disabled in Restrictions. You can check this by going to Settings > Screen Time > Content & Privacy Restrictions > Allowed Apps. Make sure that Siri & Dictation is allowed.
2. Disconnect your Bluetooth headphones or speakers
People often have their iPhone set to automatically connect to Bluetooth audio devices. If a device has a microphone — like headphones, some speakers, or even your car — Siri may start listening for input, which is obviously a problem if you're trying to talk directly to your phone.
To rule out this issue, make sure any mic-equipped Bluetooth devices are powered off or disconnected if you're not using them. You can forcibly disconnect them from your iPhone by opening the Settings app, selecting Bluetooth, then tapping the "i" (information) button next to individual devices. Choose Disconnect for a temporary release or Forget This Device if you want to prevent it from reconnecting. You'll have to re-pair if you choose the latter.
3. Restart your iPhone
This is one of the most common troubleshooting tips in existence. I recommend it every time someone has issues with any device, and it honestly works most of the time. Restarting your device might help when you're having problems with iPhone 14 Plus Siri not working. Just give it a try and see if a reboot fixes everything. Simply press and hold the side and volume-up buttons until the power-off slider appears. Swipe it, then once your iPhone is completely powered off, press and hold the side button until the Apple logo appears.
4. Check if your microphone is working
If you are still experiencing the problem of Siri not working on iPhone 14 Plus, your device's microphone may be so full of debris that it can't hear well. Try cleaning off the surface of the mic port/grille with a microfiber cloth, a toothbrush, or painter's tape (since it doesn't leave residue). You'll have to be careful with any of those methods since Apple's grilles are relatively delicate, and you don't want to introduce new debris. Avoid using compressed air, as that can damage parts.
Also, make sure you're not in a loud environment, either, since while Siri listening capability has improved over the years, noisy surroundings can still render it useless.
5. Update iOS
One possible fix to the problem of Siri not working on iPhone 14 Plus is to ensure that your phone is running the latest version of iOS. Siri is deeply baked into the iOS, so chances are bug fixes and improvements are included in newer iOS updates.
Open the Settings app.
Select General.
Tap on Software update.
Follow instructions to update, if available.
6. Are Siri servers down?
It's always good to know if the problem of Siri not working on iPhone 14 Plus is affecting just you and nobody else. There have been occasions when people noticed that the problem is on Apple's side rather than theirs.
The easiest way to do this is to visit Apple's system status page.
7. Make sure you're connected to the Internet
This may be stating the obvious, but in most cases, Siri does need a Wi-Fi or cellular data connection to function, so make sure your iPhone 14 Plus is connected before you attempt a search.
An easy way to check if the internet is operational is by performing any other internet-based tasks using the same device. It could be something as simple as launching a browser and doing a Google search. Those using Wi-Fi should also try using another device and ensure the network is alive.
A good solution for a faulty Wi-Fi network is a simple router restart. There's usually a dedicated button for rebooting the router, but simply unplugging and plugging the device back in works too.
If you're using cellular data, you might want to see if your data connection is on:
Open the Settings app.
Go into Cellular.
Toggle Cellular data on.
8. Disable Siri and restart your iPhone
Go to Settings > Siri & Search and turn off Siri. Then restart your device. After you restart your iPhone, again go to Settings > Siri & Search and turn on Siri. See the restart section above regarding how you can restart your iPhone.
9. Check your Siri language settings
One fix that has worked for many users when faced with the the problem of Siri not working on iPhone 14 Plus is to check the Siri language settings on your phone. What if it turns out that the reason Siri isn't responding to you simply because you're speaking the wrong language to it?
Note that US English will be the default language for many users, but it's still worth checking in the Settings app and make the necessary changes as required. To do this:
Go to Settings.
Tap Siri & Search.
Select Language.
Choose your language from the list.
10. Configure Siri to work even if your iPhone is face down
You might not realize that while Siri is theoretically always on, that's actually only "mostly" always on. Specifically, if the screen is covered, such as when the phone is facedown on a tabletop or is inside your pocket or a bag, it won't respond to "Hey Siri." If you prefer, you can set Siri to always respond, even when the screen is covered.
Start the Settings app.
Tap Accessibility.
Tap Siri.
In the Spoken Responses section, turn on Always Listen for "Hey Siri" by swiping the button to the right.
11. Disable VPN on your iPhone
While VPNs won't always prevent Siri from working, they can potentially cause issues. Because VPN services reroute your network connections, using one could prevent Siri from accessing info properly.
Unless you must use a VPN for some reason, try disabling any VPN apps while you use Siri to see if that helps.
Start the Settings app.
Turn off the VPN toggle.
12. Siri does not give you local results
Most Siri's functionality is based on your location. If you've been getting odd results that show you shops in other states or the wrong time zone, then something may not be set up correctly. To fix this, please make sure that Location Services are enabled on your iPhone. Furthermore, also make sure that Siri in Location Services is on.
Go to Settings.
Tap Privacy.
Select Location Services.
Ensure Siri & Dictation is enabled. Set this: While Using the App.
13. The wrong device responds to 'Hey Siri'
If Siri is mostly working, but you have a few nearby devices (say, an iPhone, iPad, and Mac) and the wrong device frequently responds to "Hey Siri," that can be annoying. You might even find that more than one device responds at the same time in a symphony of Siris. The device that's closest and hears you the most clearly is the one that should exclusively respond. If that's not happening, it's almost certainly because Bluetooth is turned off on one or more of those devices. Make sure Bluetooth is on everywhere to fix this problem.
On an iPhone or iPad, start the Settings app, tap Bluetooth, and make sure it's enabled with the button swiped to the right. On a Mac, click the Apple icon at the top left, then choose System Preferences Click Bluetooth and make sure the status reports Bluetooth: On. If it isn't, click turn Bluetooth On.
14. Repair options for your iPhone
Should none of the above steps fix Siri not working on iPhone 14 Plus issue, it's probably time to take your phone into an Apple Store or a third-party repair shop. Microphones do break, and even if your mic is intact, technicians may be able to diagnose and fix the real cause.
Pro tips to fixed Siri not working on iPhone 14 Plus issue
If Siri is not working on iPhone 14 Plus, check that your phone's microphone is clean and functional, and that any mic-equipped Bluetooth headphones or speakers are disconnected if you're not using them for input. Double-check that Siri is enabled in Settings, and restart your iPhone. If Siri still does not work, you may want to contact Apple Support. Next time Siri is not working on your iPhone 14 Plus, you'll know exactly how to fix the problem! If you have any other questions about Siri, feel free to leave them in the comments section below.