Is your iPhone 14 Plus overheating? Here's how to cool down your iPhone 14 Plus and prevent it from getting too hot!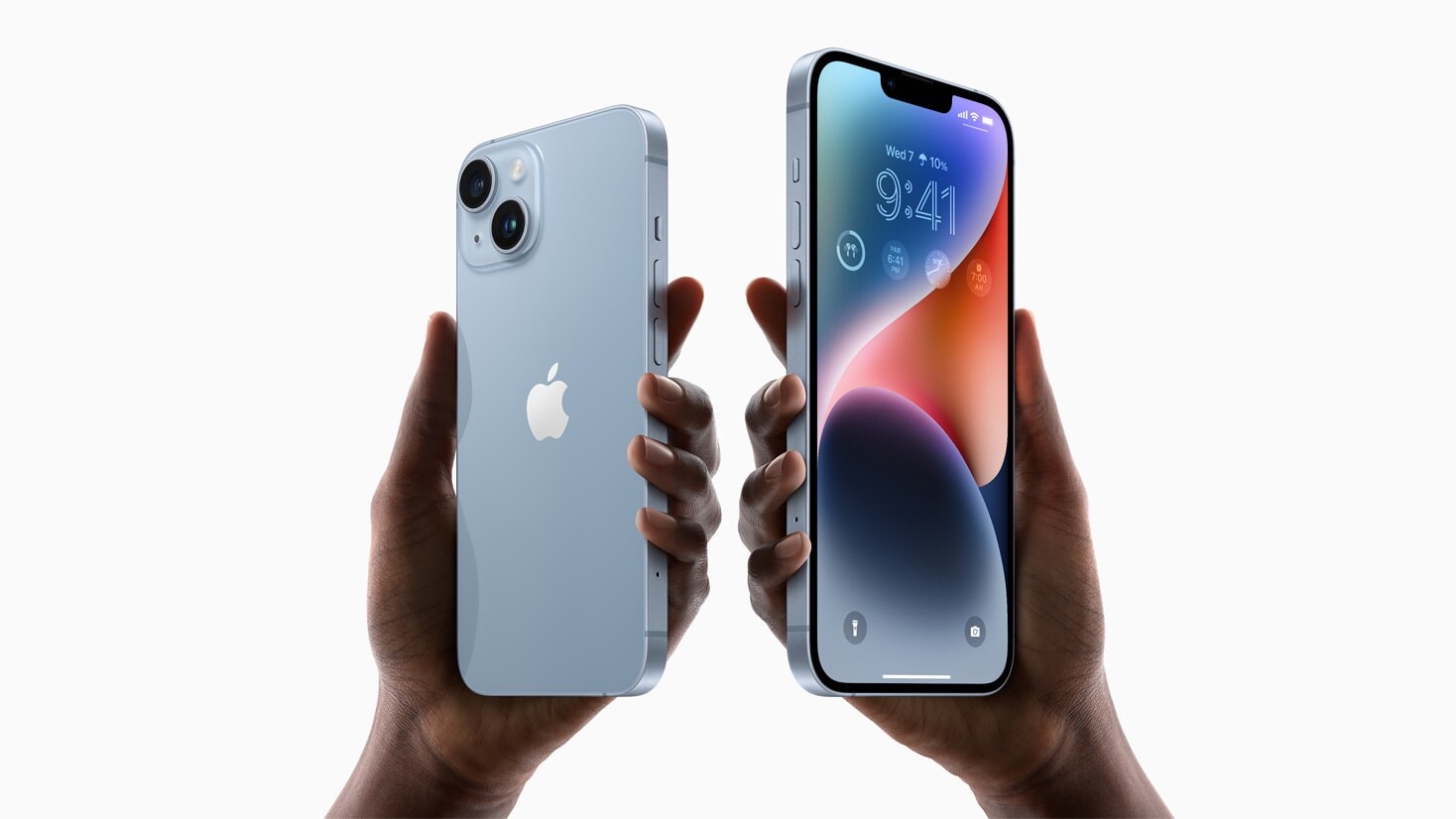 Some users report that their iPhone 14 Plus is overheating, sometimes as soon as they start playing music, videos, downloading files or any operation that requires a lot of computing power. Others notice iPhone 14 Plus overheating when charging it, restoring a lot of data from iCloud, and even when using Facebook.
Also, some users experienced this iPhone 14 Plus overheating issue to the point where their devices displayed the warning "iPhone needs to cool down before you can use it!" Well, that's not okay and isn't the "Apple Way."
If your iPhone 14 Plus is constantly too hot, it can be bad for the battery and uncomfortable to use. But, there are some simple ways to cool things down.
Let's take a look at how to prevent or fix an overheating iPhone 14 Plus to improve its performance and extend its lifespan.
Just because your iPhone 14 Plus seems hot doesn't mean it's overheating. You might notice that your iPhone 14 Plus feels warmer in the following situations:
When you set up your iPhone for the first time
When you charge your iPhone's battery, the device might get warm
When you restore your iPhone from a backup
When apps reindex or reanalyze data, like Photos tagging for faces, places, or keywords after a software update
It's normal for your iPhone 14 Plus to heat up during these conditions.
If you're setting your device up for the first time or restoring data via iTunes or iCloud, your iPhone's processor is doing a lot of weight lifting. As a result, during a set-up or restore your iPhone 14 Plus heats up–this is totally normal. Once all your data is restored, you should NOT continue to experience that same level of heating.
Restoring via iCloud tends to generate more heat than iTunes since your iPhone needs to connect to iCloud to download data. With an iTunes restore, that burden shifts to your computer. For that reason, we recommend restoring via iTunes.
Why Is Your iPhone 14 Plus overheating?
There are many reasons why an iPhone 14 Plus may get too hot. These include:
Your display brightness is too high
You leave your iPhone in a car too long when it's too hot outside
You leave your iPhone in direct sunlight for too long
You use hardware-intensive features for too long, such as a graphics-intensive game or GPS
Any combination of the above
Thankfully, there are some simple solutions for an overheating iPhone 14 Plus:
How to Fix iPhone 14 Plus Overheating Issue
A few simple steps can fix your iPhone 14 Plus overheating issues. These fixes works for iPhone 14 Plus, iPhone 14, iPhone 14 Pro, and iPhone 14 Pro Max:
1. Close All Of Your Apps
Sometimes an app can be going sideways and cause the CPU to be used excessively and lead to iPhone 14 Plus overheating. If you're playing a high-end video game that used a lot of 3D graphics or processing power in general, then it's a good sign that that's causing the device to get warm and eventually hot. Thus, quitting apps can sometimes fix the issue.
To force close iPhone apps: Swipe up from the bottom of the screen to reveal all open apps. Swipe up on each app's preview to close.
2. Turn off background App Refresh
The next thing you should do is to check your Background Refresh settings for your Apps and turn them off. Sometimes these apps take a lot of power and resources from your iPhone 14 Plus which could explain why it gets hot all the time.
To turn off background App Refresh: Go to Settings > General > Background App Refresh.
3. Keep your iPhone out of the heat
Overheating of your iPhone 14 Plus may occur due to extreme exposure to direct hot sunlight, especially during summer. High temperatures may cause an iPhone to overheat due to an expansion of battery damage. Therefore, you should keep your iPhone in the shade whenever temperatures are high. In addition, don't leave your devices in a hot car, either. Finally, don't leave your iPhone on warm or hot items such as radiators. When your iPhone 14 Plus is shutting down and experiencing serious slowdowns as a result of overheating, it's advisable to get it repaired as soon as possible.
4. Do not charge and while gaming
Avoid charging your iPhone 14 Plus while playing graphic-intensive games or streaming.
5. Delete recently installed apps
Did your problem start recently? Delete any apps you downloaded shortly before the problem started.
6. Stop Charging Your iPhone altogether
Whenever you feel your iPhone 14 Plus getting hot while charging, then there might be something wrong with the battery. Immediately unplug it to prevent it from causing damage to your battery.
We also recommend that you refrain from using your iPhone while charging it because it puts more strain into its batteries since it's doing two things at the same time.
7. Use the right charging adapter
The iPhone 14 Plus overheating issue can be caused by faulty charging adapter. Please make sure that you are using an original Charging adapter.
8. iPhone 14 Plus Overheating When Charging? Check Your Charger Cable
Another thing that can lead to iPhone 14 Plus overheating issues is the condition of the charging cable. Inspect your lightning charging cable and make sure it's original and NOT a generic one. Try charging with the Apple cable and see if that makes a difference.
If you don't have an original Cable, you can borrow one from a friend, co-worker, or neighbor. Or visit an Apple Store and try charging it from there.
9. Is Your Case Heating Up Your iPhone 14 Plus?
Still asking yourself "why is my iPhone 14 Plus heating up?"
If you keep your iPhone in a case, this could be the reason. Many cases are constructed from plastic or contain a large amount of plastic. Even those made with leather have the same problem: the phone is insulated, keeping heat in and cold out.
For safety reasons, as the phone gets warm (particularly during high-performance tasks), it needs to radiate the heat away, and the presence of a case made from an insulated material prevents this. It's like exercising in a duffel coat.
What can you do to stop your iPhone 14 Plus overheating in this way? Removing your phone from the case is a good start, but if you're uncomfortable with this (perhaps you wish to maximise your phone's potential resell value), then it is not a viable long-term option.
10. Lower the screen brightness
The brighter your screen, the hotter your phone can get. Try lowering the brightness until your iPhone 14 Plus cools. Go to Settings > Display & Brightness.
11. Restart iPhone
iPhone 14 Plus overheating can be an indication that your phone is working too hard. Often, you can remedy this simply by performing a power cycle. Switch it off completely, then turn it back on. Go to Settings > General > Shut Down.
12. Use airplane mode
If your iPhone 14 Plus is constantly searching for a network signal in an area with poor reception, it can heat up. As a quick fix to let it cool down again, switch on the airplane mode. Go to Settings > Airplane Mode.
13. Update iOS
More rarely, sometimes the software problem relates to a bug or issue with iOS itself. If this is the case, usually updating iOS will resolve iPhone 14 Plus overheating problem. Always back up your iPhone before updating iOS system software.
To update iOS: Head to Settings > General > Software Update. If there is an update, follow the onscreen prompts to update your iPhone.
14. Update apps
The rogue app may be having an issue because it has a bug, if this is the case updating your apps can be helpful because the developer of the app may have issued a bug fix. Head to App Store > Your Profile > Update All.
After apps have been updated, if the reason the iPhone 14 Plus was heating up was due to an app specific bug that was remedied, it should be resolved with an update.
15. Reset All iPhone Settings
It's possible a setting somewhere in iOS is causing the iPhone 14 Plus to heat up and run too hot. Thus, resetting the phone settings can be helpful sometimes – this is NOT the same as resetting the phone to factory state, it's simply resetting settings and customizations to thing like screen brightness or wi-fi preferences. You should back up your iPhone before doing this just to be safe.
Go to Settings > General > Transfer or Reset iPhone > Reset > Reset All Settings. This will restore default iPhone settings without erasing content. Your data or media will not be removed.
16. Reset Network Settings
Go to Settings > General > Transfer or Reset iPhone > Reset > Reset Network Settings. This will remove all of your network-related settings such as your Wi-Fi passwords.
17. Reset Location & Privacy Settings
Go to Settings > General > Transfer or Reset iPhone > Reset > Reset Location & Privacy. This will delete all of your location and privacy settings.
18. iPhone 14 Plus is still hot, now what?
If the iPhone 14 Plus is still hot after doing all of the above steps, you might have a more rare issue with the battery or hardware. This is quite unusual but it does happen sometimes, and typically if that is the case you would need to have the iPhone service by Apple through an official support channel or an authorized repair center.
Fixed iPhone 14 Plus overheating issue
It's pretty annoying to have an iPhone 14 Plus overheating because it also almost always coincides with rapid battery drain and general performance sluggishness. We hope the above tips have helped you fix the problem. Did the above tricks work to fix your hot iPhone 14 Plus? Do you have any other tips to resolve iPhone 14 Plus overheating issue? Let us know in the comments!