Is Bluetooth not working on your iPhone 14 Plus? Learn how to troubleshoot iPhone 14 Plus Bluetooth problems and get your devices connected again.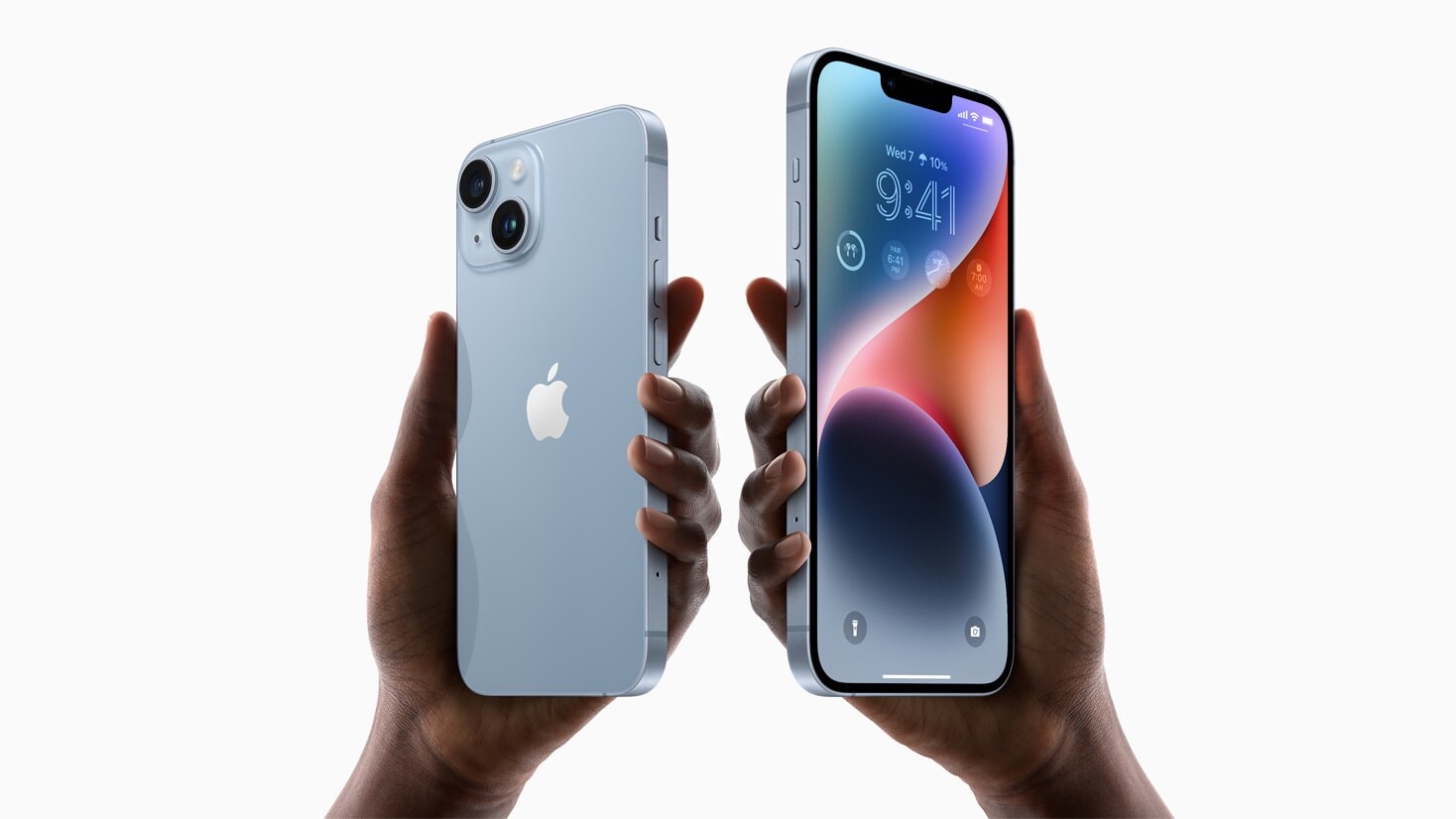 Bluetooth is a technology that most people tend to forget about until it doesn't work. For example, you might feel that everything is working great until your AirPods decide not to connect. Most of the time, this is a relatively easy fix. But sometimes it can be a bit tricky.
One of the most frustrating issues is when Bluetooth isn't working on your iPhone 14 Plus. At least, that's what it seems like, but can you really be sure?
Without a clear indicator of what's going wrong, troubleshooting Bluetooth on your iPhone 14 Plus can be like walking around in the dark. We're here to help. In what follows, we'll dive into different methods you resort to, in case the Bluetooth won't work on your iPhone 14 Plus.
Note: information in this article apply to iPhone 14, iPhone 14 Plus, iPhone 14 Pro and iPhone 14 Pro Max.
How to fix Bluetooth not working on iPhone 14 Plus
here are some time tested solutions you could try to fix Bluetooth issues on your iPhone 14 Plus:
1. Toggle Bluetooth
Begin by toggling Bluetooth off and then on again. Simple as it sounds, this step can be the solution for iPhone 14 Plus Bluetooth issues.
Swipe down from the top right of your Home screen to open Control Center
Tap on the Bluetooth icon to switch it Off
Wait for 30 seconds and tap it to switch On again
This should help you resolve the problem you were facing with your iPhone 14 Plus Bluetooth.
2. Make sure the Bluetooth device is charged
Suppose you are trying to pair a wireless keyboard, AirPods, or headphones via Bluetooth, but it fails repeatedly. So, before moving to the next solution, please take a minute to ensure the bluetooth accessory is charged.
3. Reboot your iPhone
Yes, this is the step you always hear about, but there's a reason for it. More often than not, a reboot will solve a batch of problems with your iPhone 14 Plus — Bluetooth issues among them. You can reboot your iPhone by going to Settings > General > Shut Down.
4. Un-pair old devices
If you have a list of old devices paired to your iPhone 14 Plus then unpair all these devices first and then try to use the Bluetooth service.
Open the Settings app on your iPhone and head to Bluetooth
Once you are in the Bluetooth menu, tap on the info (i) button next to the devices listed on the screen and then tap on forget
Tap to confirm your action and repeat the process to delete all old devices
Make sure that you also delete the device that you are trying to connect to and pair all over again. This step helps to solve a lot of iPhone 14 Plus Bluetooth problems. Check if it works for you.
5. Enable Bluetooth for Third-Party Apps
If you can pair with a Bluetooth accessory, but you still can't use it with any apps on your iPhone 14 Plus, you might need to change your Bluetooth Privacy settings.
Head to Settings > Privacy > Bluetooth. Tap the toggle to enable Bluetooth for any apps you're trying to use your accessory with.
Note: Developers can use Bluetooth access to gather information about you, so you should only enable it for apps you trust.
6. Update your iOS
Update your iOS to the latest version to make sure that any known issues, bugs or problems are fixed through the update.
Open settings
Tap on General
Look for software Update and tap on it
If an update is available, install it and check if the iPhone 14 Plus bluetooth problem is fixed.
7. Turn off Bluetooth and Hard Reset
If you are still experiencing iPhone 14 Plus Bluetooth not working issue, turn off your Bluetooth and hard reboot your iPhone by following these steps:
Turn off Bluetooth by going to Settings > Bluetooth and turning off the Bluetooth toggle.
Follow these steps to force reset iPhone 14 Plus.
Quickly press and release the Volume Up button.
Quickly press and release the Volume Down button.
Press and hold the Side button until you see the Apple logo.
Now turn on Bluetooth again from Control Center or Settings > Bluetooth.
Try connecting to the device now. If the problem still isn't solved, try the next solution.
8. Reset Network Settings
iPhone 14 Plus Bluetooth still won't work? Don't worry. Though it's a rather drastic step, resetting your iPhone's network settings is one of the most commonly recommended fixes for a whole host of issues. This step will reset all your Wi-Fi and Bluetooth settings which means that you will have to enter your Wi-Fi passwords all over again. Perform this step only if you have all your Wi-Fi passwords.
Start the Settings app on your iPhone and go to General
Scroll down to find Transfer or Reset iPhone and tap on it
Select Reset.
Tap on Reset Network Settings and enter your passcode if prompted for it
Tap on Reset Network Settings again to complete the reset
Pair your device again and check if the Bluetooth works as expected.
9. Restore as a New iPhone
It's time for the big guns; if your iPhone 14 Plus Bluetooth is still not fixed, you can try resetting your phone to factory settings. . This will erase all content and settings to restore your iPhone like it was out of the box. If you're still having iPhone 14 Plus Bluetooth issues after trying all the above, that's a small price to pay to get your device working again.
Go to Settings > General > Transfer or Reset iPhone and choose Erase All Content and Settings. Your iPhone passcode is required to start the process. Make sure you've backed up any important information to iCloud.
10. Get a Hardware Repair
If you bought your iPhone 14 Plus recently, and it's still under warranty, or you purchased AppleCare with your iPhone, you should make a Genius Bar appointment. An Apple technician will look at the iPhone 14 Plus Bluetooth problem and fix it for free. This could be indicative of a broader hardware issue with your device, so it's worth a shot.
This Is How You Fix Your iPhone 14 Plus Bluetooth not working issue
And that's all, folks. Hopefully, one of these methods solved your iPhone 14 Plus Bluetooth not working issue. Have you faced Bluetooth problems on your iPhone 14 Plus? Let us know in the comments how you fixed Bluetooth on your device! Or, if you still haven't managed to fix it yet, which methods did you try, and did Apple have anything interesting to say about it?